My Gear
As a tech-nerd, I keep my arsenal up-to-date with the latest and greatest items needed to be as fast and efficient as I can on set.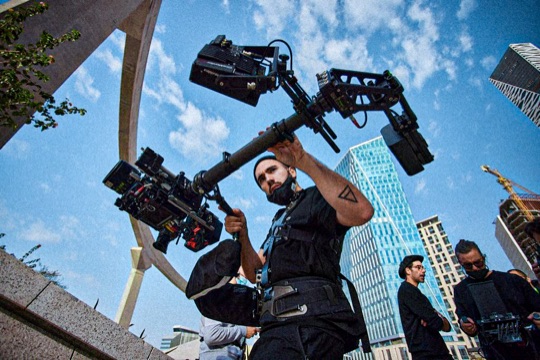 My carefully selected equipment
Betz RIG + Steadicam Volt
Sled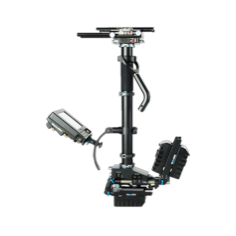 The Betz RIG System is and will always be designed for all kinds of professional film and video cameras no matter of size and weight, including power-hungry HD and 3D cameras. Redesigned to be at the latest and highest standards.
Omega AR
Mind Explotion secuences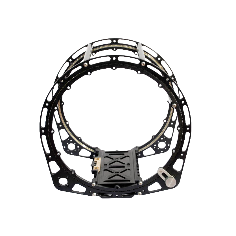 It's like the Trinity but better. It do the same than the Trinity plus roll 360º in the lens axis. The DP can track movements and control the roll with a provided iPad, making a very easy and inmersive experience.
GPI PRO Vest
Vest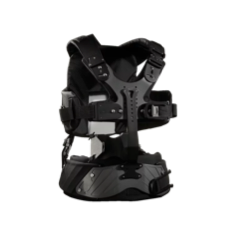 The GPI Pro vest is designed to conform anatomically to the individual operator. Its unique & revolutionary vest latching system permits vest tension to be released between takes without a change of settings.
Flowcine xArm
Arm
The xARM design is built with simplicity in mind, it's extremely solid and robust with up to 29 Kg / 64 Lbs lift capacity. Giving a frictionless and noiseless arm with absolute minimum push/pull force for its full boom range.
ATA Carnet
Mobility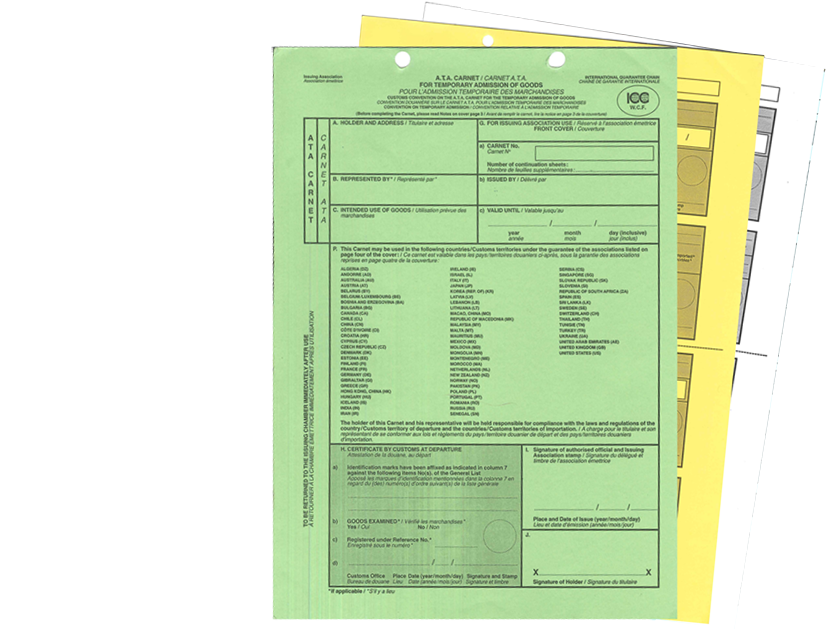 Always ready to go, Alberto can be wherever whenever, no need to manage or pay nothing.
MK-V Nexus
Backup Sled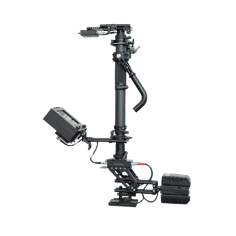 The MK-V V2 AR system is the most advanced body mounted camera stabilization platform in the world. Thanks to this marevolleous thing I've been able to do projects like this
Steadicam G-50
Backup Arm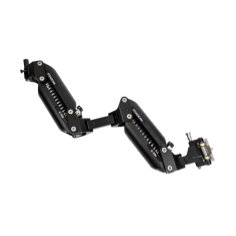 The Geo spring geometry optimizes performance throughout its lifting range. It tames high/low arm travel with adjustable-length crankshafts that dynamically rock the spring termination as the arm is boomed up or down.
Steadicam Ultra 2
Backup Vest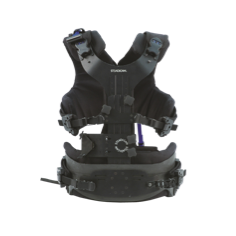 Traditional design with three contact points of support with an emergency quick release, cross back straps for increased support, complete with hardened socket block for Steadicam arm.
Segway x2 Handsfree
Mobility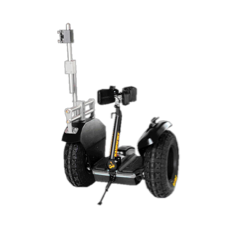 Is a modified Segway x2 system, so you don't have to hold onto anything. You are free to shoot from this vehicle with the steadicam or just camera operating. It can go up to 20km/h over most of differents surfaces.
Hollyland Solidcom C1
aks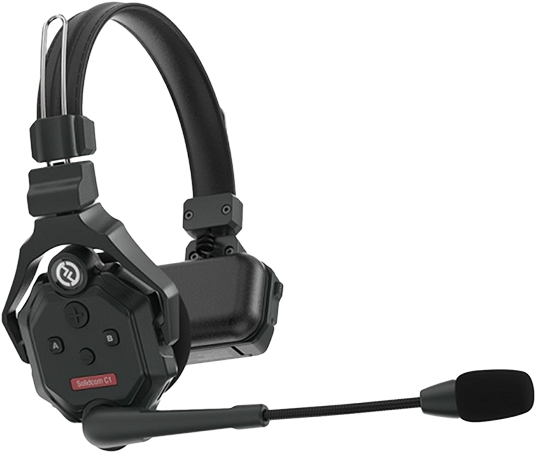 The communication is not gonna be a problem. With this intercoms, you'll be always ready to hear the most important instructions. This pack comes with six intercoms to have everyone connected in the field.
Betz Wave 1
Stabiliser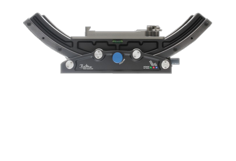 This machine should be a device to help with physical unsolvable problems. Just stabilize the horizon to the most appropriate view in our visual perception.
Kenyon Gyro KS-8
Stabilizer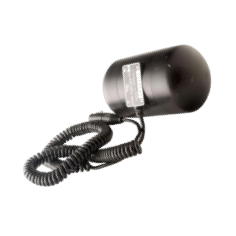 The gyro stabilizer is a must when you have to fight wind or on any vehicle like aircraft, boats, cars, long-lense shots, etc. The KS-8 is meant for heavy movie cameras.
xMount Hard Mount
Grip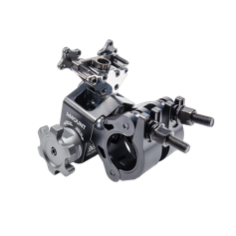 The xMOUNT is a highly robust hard mount for Steadicam usage, where the operator can easily dial in roll and tilt angle, without the need of unmounting the arm when making adjustments.
Steadicam Magliner
aks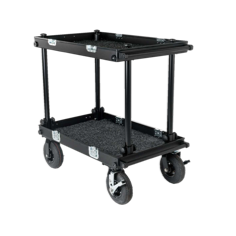 The double-deck model Standard enable to carry an equipment with weight up till 200 kg. Being made of aluminium makes it lightweight (38kg) as well as durable and stable.
Mercedes-Benz Vito
Mobility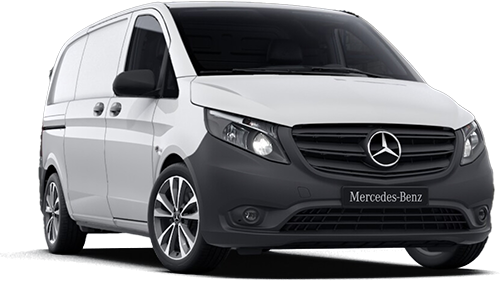 Ready at anytime. A Vito van have been modified and customized to move with all the gear available, fully charged and always ready to use at the shooting's service.
Sunbounce Wind Killer
aks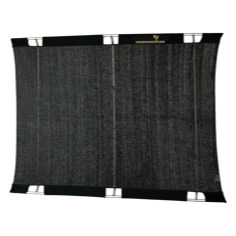 The Sunbouncer Wind Killer reduces the wind by approximately 75% without allowing a vacuum to develop behind the screen. A camera assistant can follow the Steadicam operator and provide wind protection for the extremely airstream sensitive Steadicam.
Seba FR1 Deluxe rollerblades
Mobility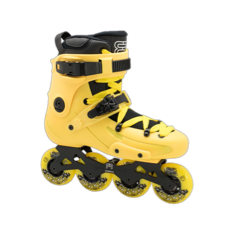 The FR1 80 are meant for freeskate action. They have a hard boot to provide support and good power transfer to the body of the camera operator.
FPV Racing drone + GoPro
Mind Explosion Sequences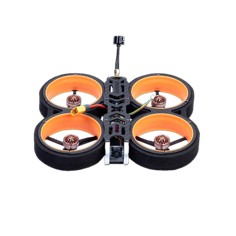 You know, for flying around getting those sick shots from high above.